Cream Cheese, Olive and Crispy Prosciutto Crostini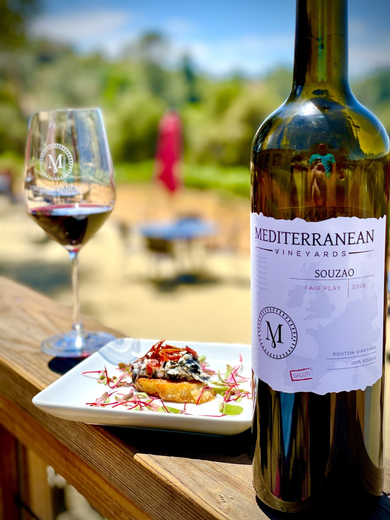 Recipe Date:
August 2, 2021
Measurements:
Imperial (US)
This appetizer can be made in a jiffy, and the components can be prepared in advance and plated right before serving to make the process even easier.
Ingredients
12 slices of French bread, ¼ inch thick
1/4 cup oil plus 2 tablespoon, divided
salt and pepper to taste
1/4 tsp garlic powder
1/2 cup whipped cream cheese
3/4 cup Mediterranean Olive Mix, pitted and coarsely chopped
3 cloves garlic
3 ozs thinly sliced prosciutto
Directions
Preheat the oven to 325 ˚F. In a large bowl, toss the French bread slices with ¼ cup olive oil, salt, pepper and garlic powder. The bread slices should be well coated. Lay the bread in a single layer on a baking sheet and pour any remaining oil in the bowl over the bread. Bake for 15 minutes, flip and cook for 10 more minutes. The bread should be golden and crisp.
In a separate bowl, combine the olives, 1 tablespoon olive oil, and the garlic. Fold the whipped cream cheese into olive mix, set aside.
Heat the remaining 1 tablespoon of oil in a frying pan. Place the prosciutto in the hot oil and fry until crispy. Remove the prosciutto from heat, placing on a paper towel to cool, and crumble into pieces.
To build your appetizer, place toasted bread slices on a tray. Top each crostini generously with the cream cheese and olive mixture. Top each with crispy prosciutto crumbles. Serve as an appetizer and pair with Mediterranean Vineyards 2018 Souzão wine.
Keep In Touch
Sign Up For Our Newsletter
Be the first to know about the latest wine releases, events, and promotions.