Fontina Cheese & Prosciutto Pasta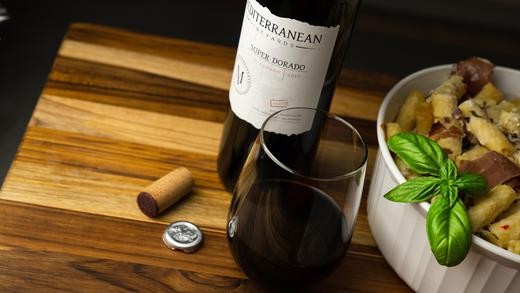 Recipe Date:
July 15, 2021
Measurements:
Imperial (US)
Ingredients
9 tbsps butter
2 tbsps shallots, minced
4 tbsps flour
2 cups whole milk
2 cups heavy cream
2 cups Fontina cheese, grated
4 ozs cream cheese
1 tbsp oil
5 ozs prosciutto, thinly sliced and chopped in small pieces (set 2 ounces aside)
salt to taste
1/4 tsp red pepper flakes
1 tbsp fresh basil chiffonade for garnish
1 lb dry penne or rigatoni pasta
Directions
Preheat oven to 425 degrees F.
Melt 8 tablespoons (1 stick) of butter in a medium sauce pan. Sauté shallots until they are translucent. Add flour and stir, coating the shallots. When the flour mixture turns golden, start whisking in milk and cream. Continue to whisk until the sauce is thick enough to coat the back of a spoon. Add the cheese and prosciutto. Season with salt and red pepper flakes to taste.
Bring a large pot of salted water to a boil. Add the pasta and cook the pasta one minute less than directed on the package. While pasta is cooking heat oil in a frying pan and cook remaining prosciutto until crispy. Drain and return the pasta to the pan. Add the sauce to the pan and stir to coat the pasta evenly. Add pasta to a greased Dutch oven or baking dish. Dot the top with the remaining tablespoon of butter. Bake for 30 minutes, or until the top is golden brown.
To serve, top with crispy prosciutto and chopped basil.
This dish goes great with our Rosso di Baci, a wine that brings perfumed floral aromas with fruit and herbal notes. It tastes of ripe fruit flavors with a smooth mouthfeel, medium bodied and approachable.
Keep In Touch
Sign Up For Our Newsletter
Be the first to know about the latest wine releases, events, and promotions.