Le Vin Blanc Refresher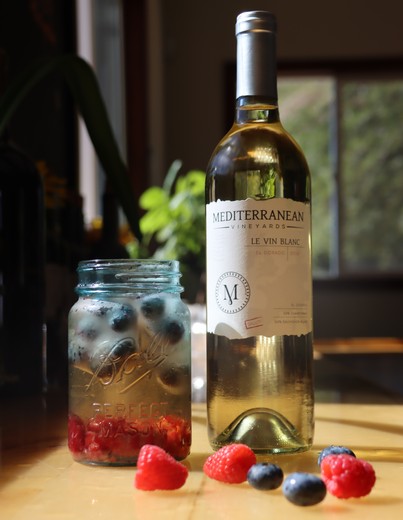 Recipe Date:
July 5, 2022
Measurements:
Imperial (US)
You will be summer ready with this refreshing little number. Not too sweet, with the perfect balance of fruit and sunshine.
Ingredients
1 Bottle of Mediterranean Le Vin Blanc
4 ozs Raspberries
1 Can of Sparkling water
Blueberry ice cubes
Basil or Mint (optional)
Directions
In a preferred drinking glass muddle 1 oz of raspberries, and fill with blueberry ice cubes, pour 5 oz of Mediterranean Le Vin Blanc and a splash of sparkling water, and garnish with basil or mint.
Keep In Touch
Sign Up For Our Newsletter
Be the first to know about the latest wine releases, events, and promotions.