Queen of Hearts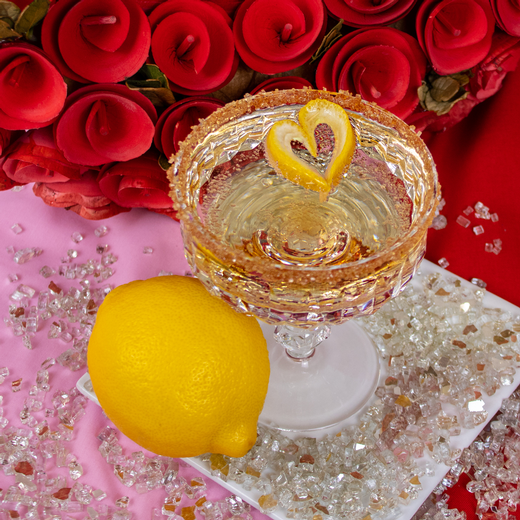 Recipe Date:
February 7, 2023
Measurements:
Imperial (US)
Our take on a wine-gimlet infusion.
Ingredients
2 ozs Vermentino
1 oz Gin
1 oz Elderflower Liqueur
1/2 oz Lemon Juice
Raspberry Simple Syrup
Sugar
Directions
2oz Vermentino
1oz Gin
1oz Elderflower Liqueur
.5oz lemon juice
Rim glass with raspberry simple syrup and sugar
Dip desired glass rim in raspberry syrup, and then dip in sugar.
In a shaker, combine Vermentino, Gin, Elderflower liqueur, and lemon juice. Add ice. Shake. Pour in glass, garnish with lemon rind and enjoy.
Keep In Touch
Sign Up For Our Newsletter
Be the first to know about the latest wine releases, events, and promotions.