April 26, 2022 | Food | Lauren R
Cheese & Wine, A Match Made in Heaven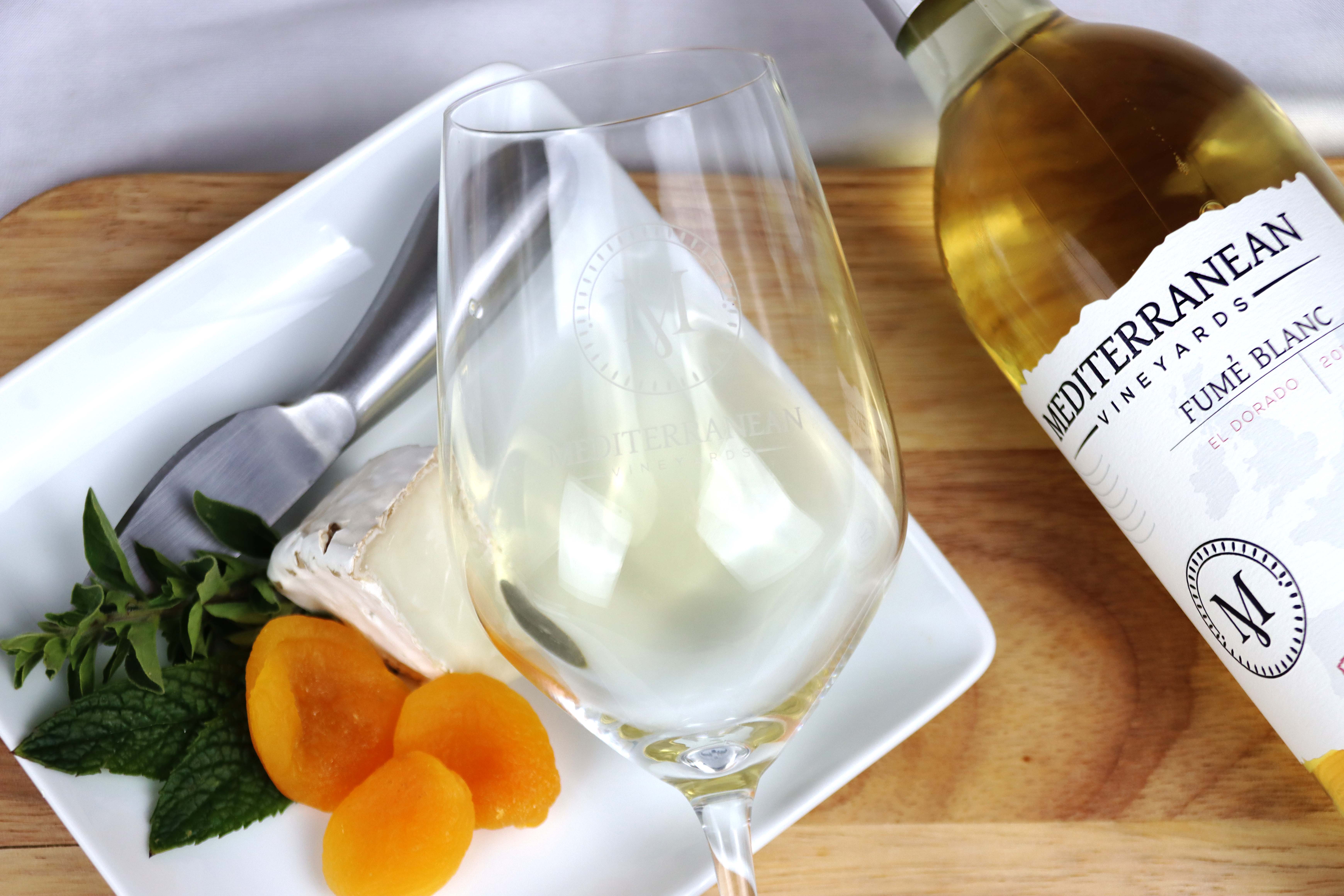 Let's face it, we could pretty much survive on cheese and wine alone and be happy; wine and cheese are both so naturally satisfying and there are so many options for finding the perfect pairings. They are both fermented foods developed thousands of years ago when fermentation was discovered and used as a way to preserve foods, but fermentation also creates layers of additional flavor. It makes sense that many styles of wine and cheese were developed side by side and enjoyed together for hundreds and thousands of years and are therefore naturally perfect pairings.
These days, with so many different wines and cheeses at our fingertips, the art of pairing is more complex. We suggest not overthinking it too much, there are a few simple rules you can follow to ensure the perfect pairing.
Rule #1: Regional Histories
When it comes to the "old world," wines and cheeses traditionally from the same region will often pair well together, given how long the different styles developed in tandem. For example, Spanish Manchego is a great pairing with Rioja or Rioja style wine, and Italian Pecorino pairs with Chianti or Chianti style wines. When dealing with "new world" options, follow the rules below.
Rule #2: Match Profiles
Match intensity, body and profile characteristics to achieve balance. If you pair a bold red wine with a delicate style of cheese the wine will just drown out the flavors of the cheese rather than enhance it. For example, aged cheddars or goudas pair well with robust reds like Cabernet Sauvignon, because they both have bold flavors, and tart young cheeses like chèvre pair well with crisp white wines because their acidity complements each other.
Rule #3: Contrast Profiles
Sometimes opposites attract. For example, soft, creamy, and bloomy rind cheeses often pair well with dry sparkling wines, like Brie and Champagne. Likewise, a salty blue cheese can pair beautifully with a sweet Port wine.
Rule #4: Match Age
It is often the case that a young wine will pair well with a young cheese, as the fresh flavors of both will match each other, while an aged wine will pair well with an older cheese, as both will have more mature and nuanced flavors.
Of course, the most important topic is what cheeses pair best with our wines here at Mediterranean Vineyards? Here are some of our favorite pairings:
Rosato Spumante
Pair with a young Spanish goat cheese like El Pastor, or Brie.
Le Vin Blanc
Pair with a Toma style cheese. Toma is one of the most famous Northern Italian cheeses, a semi hard cow's milk cheese that melts wonderfully. There is also an excellent version made here in the U.S. by Point Reyes Farmstead!
Fumé Blanc or Viognier
The stone fruit characteristics of these wines match wonderfully with an Apricot Stilton or a baked Brie en croute with apricot jam.
Chardonnay
This white wine has enough flavor to stand up to aged gouda or Bella Vitano, which is a cheese made in Wisconsin by an Italian family and inspired by Parmesan.
GSM
Pair these bold flavors with an aged gouda like Beemster XO, Bella Vitano, or Kaltbach Le Crémeux.
Syrah
Pairs perfectly with an aged gouda, or a blue cheese like Schaft's Ellie's vintage 2 year which has incredibly rich and developed flavors that marry with the heartiness of our Syrah.
Montepulciano
We've found his medium bodied red wine pairs beautifully with a Toma style cheese, we recommend trying it with Point Reyes Farmstead's versions of Toma with Herbs de Provence or Truffle.
Nebbiolo
This wine pairs well with Kaltbach Le Crémeux, blue cheeses like Gorgonzola, or the bold flavors of Bella Vitano.
Petite Sirah
Pair with an Beemster XO, blue cheeses and, in a surprise pairing, we actually found the acidity and creaminess of Spanish El Pastor goat cheese balanced well with the tannins of this wine as well.
Cabernet Franc
Again, in an example of contrasting flavors, we found that a creamy goat's cheese like Chevre or El Pastor paired well with this wine.
We're sure there are many other wonderful cheese pairings with our wines that just haven't been discovered yet or we've forgotten to mention. Above all, wine and cheese pairing should always be fun. We recommend experimenting with a variety of cheeses and wines to find your own favorite pairings, which is how we found the pairings above. Let us know if you find any delightful pairings we missed!
Comments
Commenting has been turned off.
Keep In Touch
Sign Up For Our Newsletter
Be the first to know about the latest wine releases, events, and promotions.